Nippon Television Oshare Sex Scandal
MSPAINT
  I drew pictures using a mouse by MS paint. Please be relaxed.
真夏の世の夢(Manatsu no yo no yume):A Midsummer Night's Dream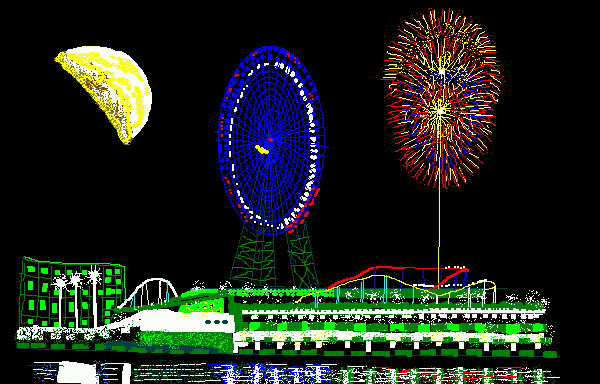 First one I drew by MS paint.Mz. S said When there was a picture in your site, it was easy to enjoy and read.I drew it because visitors have an interest in my website.I don't also understand how to use the MS paint well, anyway, first one. When I was drawing this picture, it was a total lunar eclipse by good luck.July 16, 2000 completion.
ひまわり(himawari):SunFlower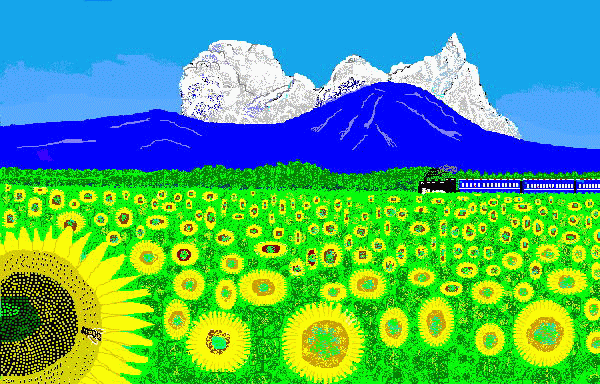 The second picture drawn by MS paint. Ms. Saly sees this picture, and it's said that her feeling was refreshed.Ms. Sumomo,"I seem to have left the actuality and have gone somewhere", she gave impressions to me.It's said that Mz.masahime is attracted by her mother sunny and nice like a sunflower.

コスモス(cosumosu):Cosmos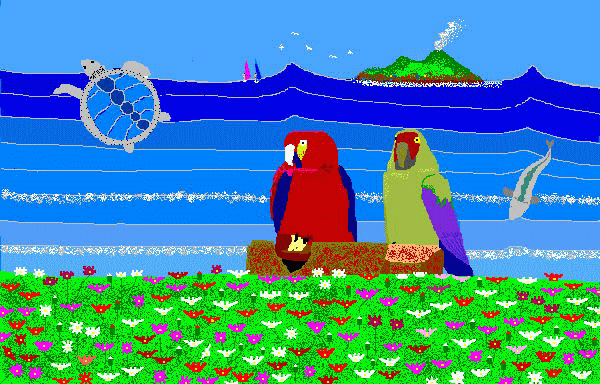 The third work of the MS paint. Mr. R.One saw this picture and He said that he needed the serious patience when he drew cosmoses.The parrots were popular that there was reality.When I drew parrots,it was difficult to draw the direction of the face and a feeling of the hair.But when visitors found the people who play windsurfing, I was happy,too.An erupting island is Miyakejima.
砂浜(sunahama):Sandy beach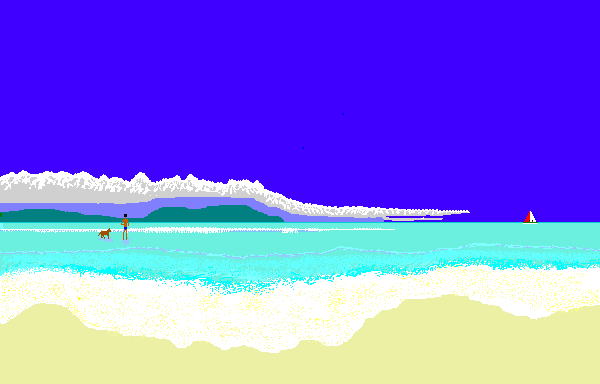 R.One liked the dog. Mr.Takachin seemed to like the waves. It was difficult to draw the feeling of the waves. It took time most to draw the waves.
夕焼けの海(yuuyake no umi):the sea of the sunset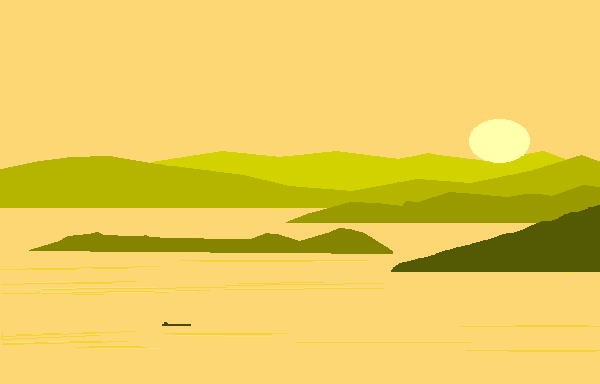 I painted this simple picture. Then Mr.Takachin found out that this picture was omitted and was described. It was difficult for me to gradually thin the color of the mountains.

山笑う(yama warau):The spring mountains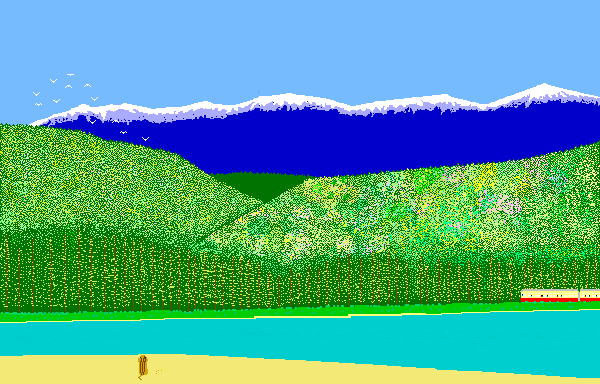 Spring has come. Trees break into leaf and the mountains become the light green.I tried to draw that in a picture, but I can't draw well.So nature is wonderful.One animal in the front is a squirrel.
月山・夏(gassan):Summer Gassan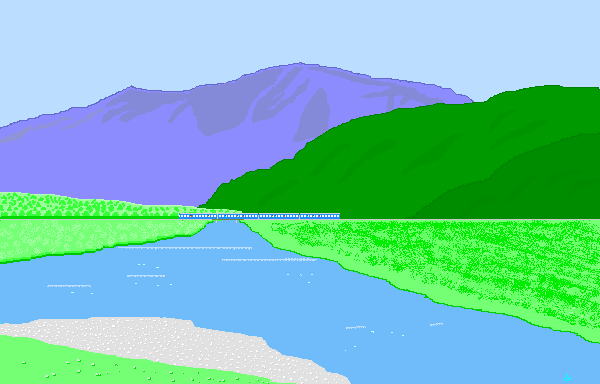 I have the image of Mt. Gassan, I drew this picture simple.There is no such landscape in real Mt. Gassan. I was glad that a online frend found what passengers got on in the train.

ご来光(goraikou):The sunrise seen from a balloon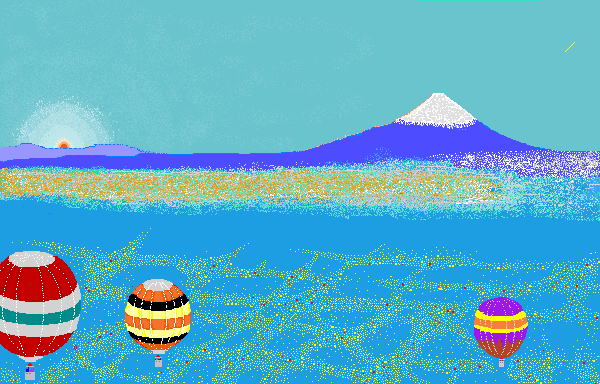 It was difficult for me to draw those balloons roundly.I drew it only by an image. You can find that people are riding in the balloons.
HOME
>MSペイント